Zwedru, Grand Gedeh County, Liberia: Caroline, 29, has twice fled her country, La Côte d'Ivoire for Liberia as a result of violence; the first time in 2011 and later in October 2020.
She is among more than 27,000 Ivoirians who have fled the recent wave of post-election violence to seek refuge in Liberia.
According to the UN Refugee Agency, UNHCR, similar post-election violence in 2010 claimed the lives of over 3,000 Ivoirians, forced more than 300,000 to flee across borders, and displaced more than one million inside the country.
Fear, sexual violence
Caroline and her family are back in Little Wlebbo, Maryland County where they earlier sought refuge between 2011 and 2015. 
"I and my family have to flee again to Liberia to protect our lives as many of us were are being harassed and sexually abused. But it is like coming back to our second home," says Caroline.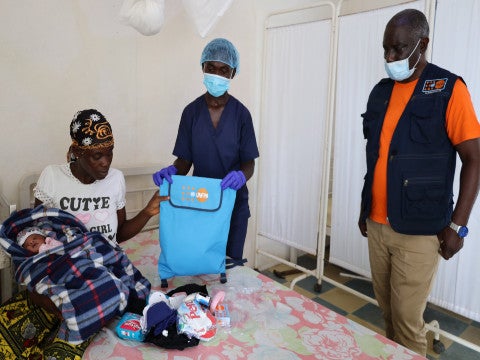 Since arriving in Liberia late October, Caroline has had an addition to her family-a baby boy born on 22 February 2021 at the Little Wlebbo Clinic. But while Caroline seems happy with the birth of her newborn, she also feels it is time to stop having children.
 
"Look at me, I am 29 with four children. I have not had time to go back to school since I started having children," she says.
Consequently, Caroline opted for a five-year injectable contraceptive which she said would allow her to properly plan her next pregnancy if she later desires.
Like Caroline, many of the new arrivals have settled across various border communities in Nimba, Grand Gedeh, River Gee, and Maryland counties in Liberia; putting an additional burden on the already stressed health sector.
 
Reproductive health needs unmet
An assessment in November by the United Nations Population Fund (UNFPA) on the sexual and reproductive health needs of the population in these four counties revealed acute shortages of lifesaving reproductive health drugs and supplies; grossly inadequate number of skilled healthcare providers to ensure routine obstetric services let alone obstetric emergencies at most of the health facilities in the four counties.
UNFPA's intervention
In response, "UNFPA is working to ensure that sexual reproductive health and rights and responses to gender-based violence are integrated into the UN joint response by funding the training of healthcare providers on the Minimum Initial Service Package (MISP) for Reproductive Health (RH) and the temporary deployment of midwives to selected health facilities to meet the reproductive health needs of the refugees and host communities," says UNFPA Representative, Dr. Bannet Ndyanabangi.
"UNFPA is also ensuring the constant stock of dignity and reproductive health kits to ensure life-saving SRHR services to women and young people," Dr. Ndyanabangi adds.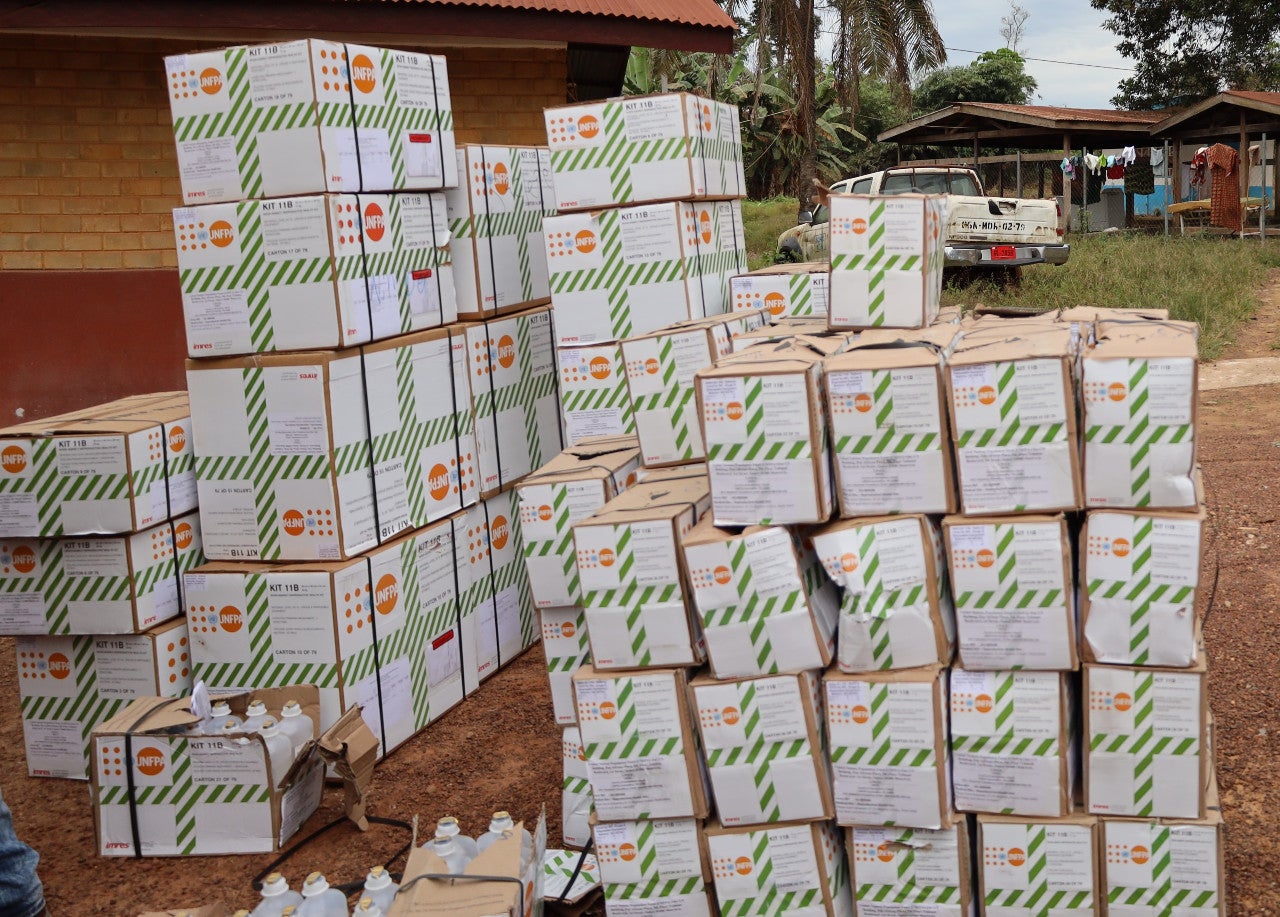 Every day, UNFPA ships hundreds of hygiene supplies and reproductive health kits to crisis settings, providing core life-saving services. UNFPA also deploys trained personnel and provides other crucial support to affected populations, working to ensure the needs of women and girls are served through preparedness, emergency, and reconstruction.