Monrovia, Liberia - "Helping women to deliver babies safely brings me life satisfaction and a complete sense of fulfilment," says Ms. Rebecca Farkollie-Sumo, a midwife at James Davies Memorial Hospital, located in Paynesville, outside Monrovia, the Capital.
Ms. Farkollie-Sumo is among ten midwives assigned at the James Davies Memorial Hospital, a public health facility that provides women, newborns, and child health services. The average monthly delivery at the facility stands at 80.
Saving lives
"Midwives deliver more than babies. Midwives provide antenatal, intrapartum, and postpartum care for women. They also provide essential sexual and reproductive health services allowing women to make informed choices regarding family planning, testing and treatment of sexually transmitted infections, and choosing safe delivery practices," says Ms. Farkollie-Sumo.
"Midwifery is the only health care profession with a fundamental focus on caring for the mother and her baby together. Yet, they are among the least paid health professional, especially in Liberia," she adds.
The need for more midwives
It is estimated that Liberia has only one midwife or nurse to about 2000 population, making it one of the countries with a low midwife to population ratio. And most of these midwives or nurses are working in urban areas - compounding the situation for rural women. Limited incentives and opportunities for career growth have been one of the driving forces behind the concentration of skilled birth attendants in urban communities in Liberia.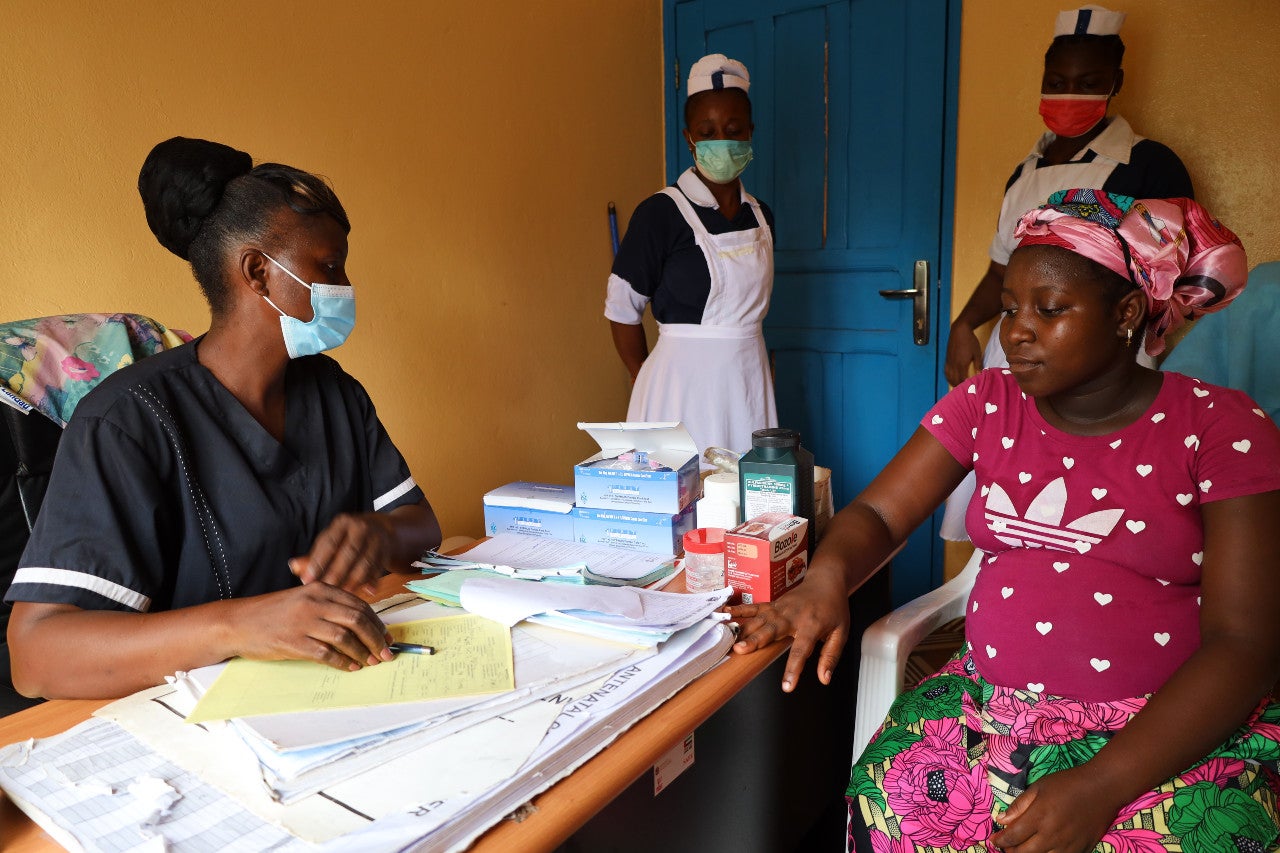 Ms. Farkollie-Sumo wants Liberia to make the training and retention of midwives a priority within health programmes, policies, and budgets.
There has been an increase in births assisted by skilled attendants, from 61 percent in 2013 to 84 percent in 2019-20. Yet mothers and newborns remain at risk in Liberia as approximately 742 mothers die of causes related to pregnancy and childbirth for every 100,000 live births because of limited access to either basic midwifery or emergency obstetric care, such as cesarean sections. The lack of trained midwives in most rural health facilities and the long distances women have to travel to access care hinder the country's efforts to reduce maternal and newborn mortality.
Investing in midwives
Working in collaboration with the Ministry of Health, UNFPA, the United Nations Population is supporting the training of midwives at three of the five midwifery training schools in Liberia.
The Fund has supported the Liberia Board of Nursing and Midwifery to develop a direct-entry curriculum and a bridging programme for existing midwives at the bachelor's degree level to ensure a clear career pathway for midwives.
Additionally, the UN Sexual and Reproductive Health Agency also supports regular capacity building for the Midwifery Association to embark on a midwifery-led emergency obstetric and newborn care (EmONC) mentorship program.