Bahn, Nimba County, Liberia: It has been nearly 20 years since Marc Gomet, and family including wife and eight children fled Bin-Houyé, La Côte d'Ivoire for Liberia as a result of civil conflict. 
Since then, waves of political instability in La Côte d'Ivoire have kept them in Liberia.
According to the United Nations High Commission for Refugees (UNHCR) and the Liberia Refugee Repatriation and Resettlement Commission (LRRRC), there are about 35,000 Ivoirian refugees in Liberia by the end of February 2021. About 27,000 of them arrived between October 2020 and February 2021 while the remainder represents those who arrived between 2002 and 2011. Out of this number, 304 households have registered their intention to locally integrate in Liberia. 
 "I was about 50 years when I came to Liberia with my wife and children in September 2002. I have never been able to return home because of fear for my life," says the former Cacao farmer.
Now 69 and handicapped, Marc, a widower, is cared for by his elder daughter and other children. His household is among 75 Ivorian refugee family heads who are beneficiating from 83 low-cost durable housing units constructed for refugees and the host community at the Bahn Refugee Settlement by the United Nations High Commission for Refugees, UNHCR. Ten of these housing units were funded by the EU supported Spotlight Initiative with additional 15 to be constructed this year.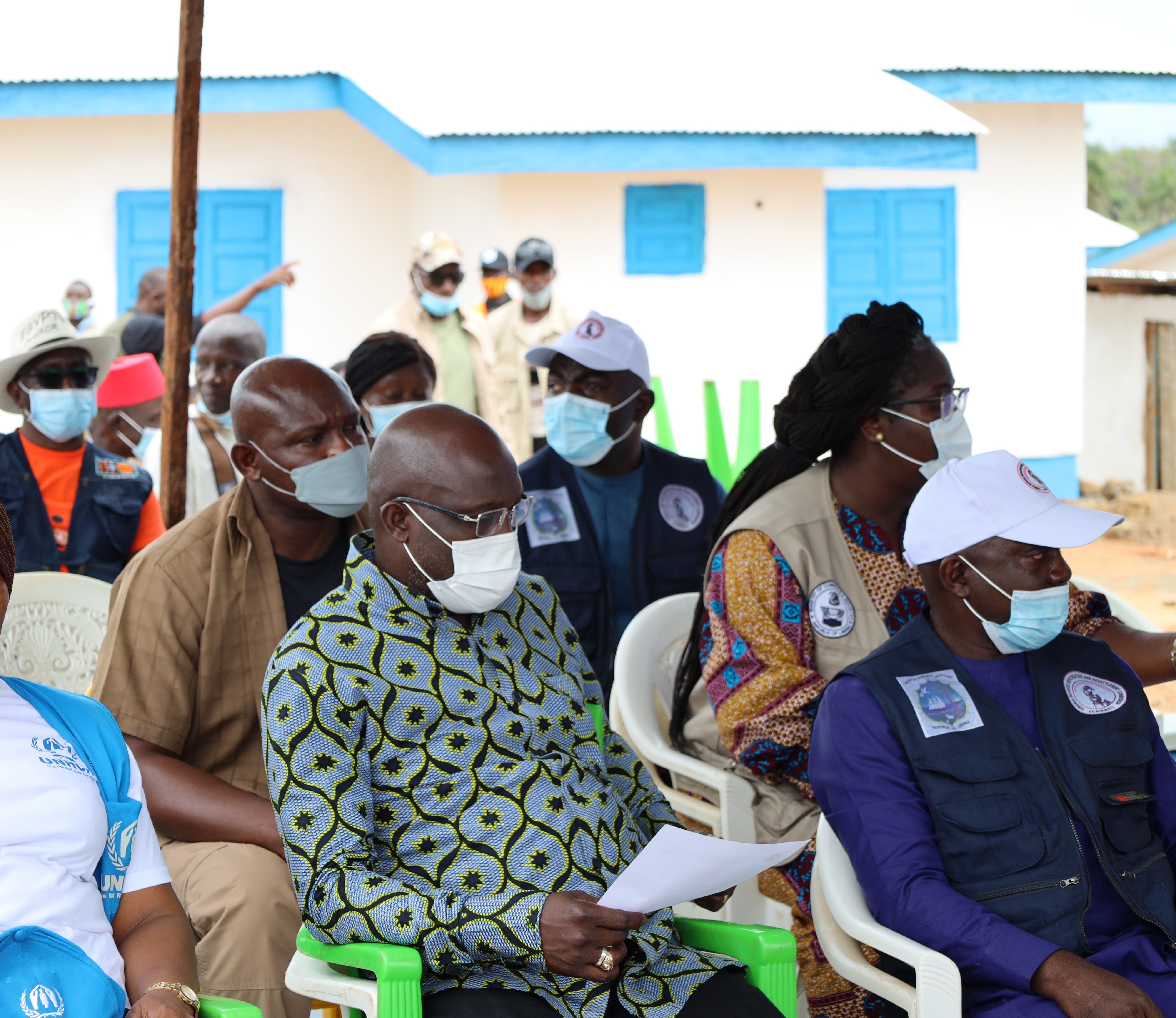 "Mr. Gomet was full of praise for the effort by the EU/UN Spotlight Initiative to provide him and other Ivoirian refugees in Liberia the opportunity to start a new life."This house provides me and my family the needed protection as we formally integrate into the Liberian society. At my age now and with my condition, there can be no better support for me and family other than the provision of a durable shelter," says Mr. Gomet.
The Spotlight Initiative is an EU – UN global partnership to eliminate all forms of violence against women and girls, launched in June 2019 by the Government of Liberia, European Union, Civil Society Organizations and the United Nations in Liberia. It aims through priority interventions to prevent and respond to sexual gender based violence, sexual reproductive health and rights and harmful practices against women and girls by addressing structural causes across six key Pillars of; legislative and policy framework; institutional strengthening; changing norms and behaviors; delivery of essential services; management of data and strengthening women's movements and civil society organizations.