Bahn, Nimba County, Liberia: It has been nearly 20 years since Marc Gomet, and family including wife and eight children fled Bin-Houyé, La Côte d'Ivoire for Liberia as a result of civil conflict.  Since then, waves of p...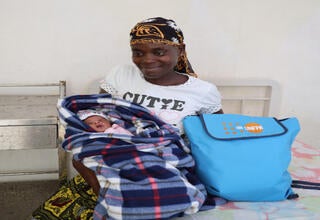 Caroline is among more than 27,000 Ivoirians who have fled the recent wave of post-election violence to seek refuge in Liberia.
MONROVIA, Liberia-Although there has been an increase in the number of births assisted by skilled attendants; 61 percent in 2013 to 84 percent in 2019-20, mothers and newborns remain at risk in Liberia as approximately...
Events
No content available
Vacancies
Background: The Institute for Population Studies (IPS), formerly the Demographic Unit, was established in 1973...